 E-commerce Automated Like Never Before.
Never miss out on a product you need again. Whether you're shopping for an item for yourself or inventory for your business, you can count on Shikari to secure it for you - without you having to lift a finger.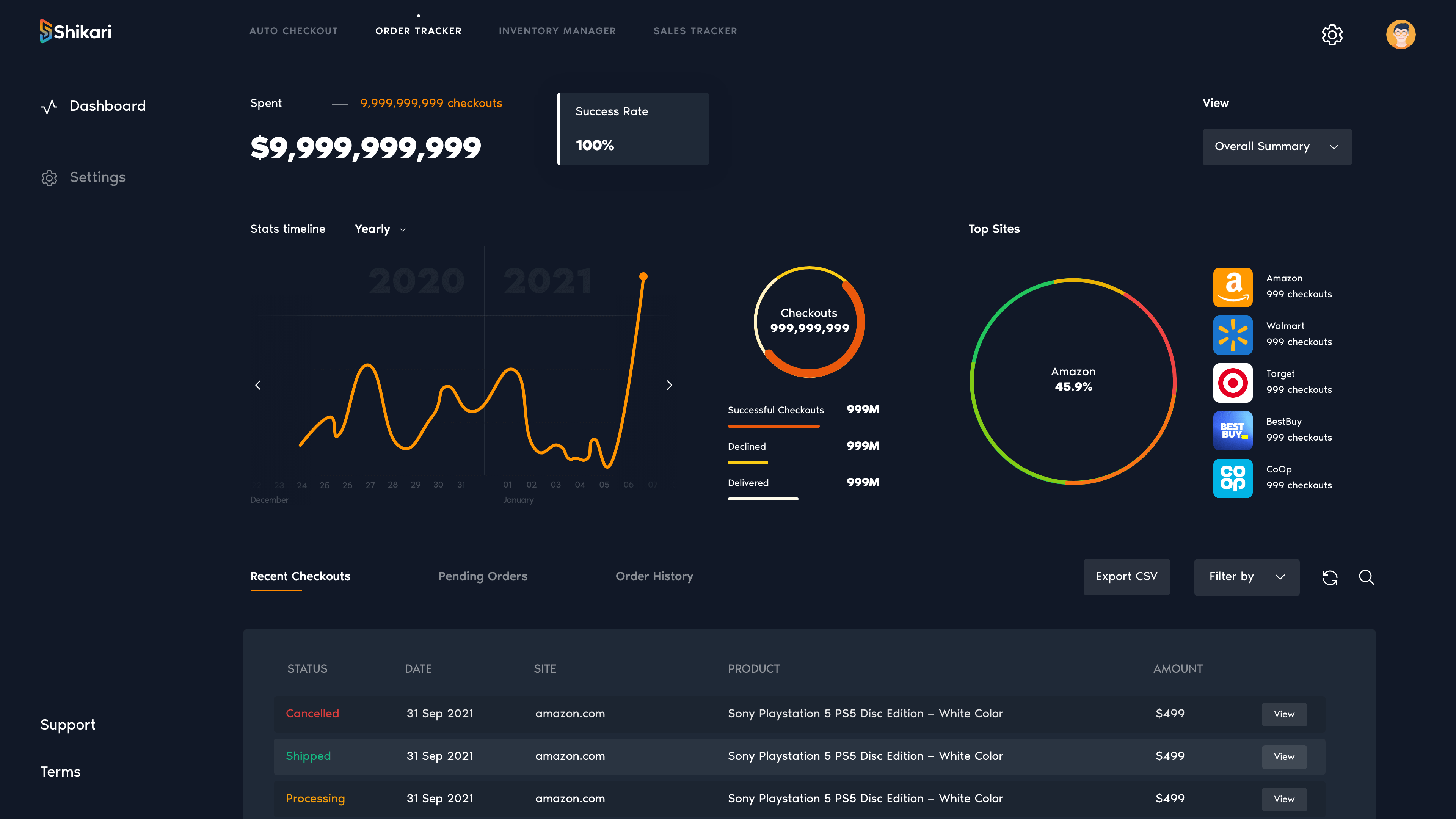 Take the shopping out of online shopping
Select Your Product
Shikari's intuitive UI makes it easy to choose which products you want to secure.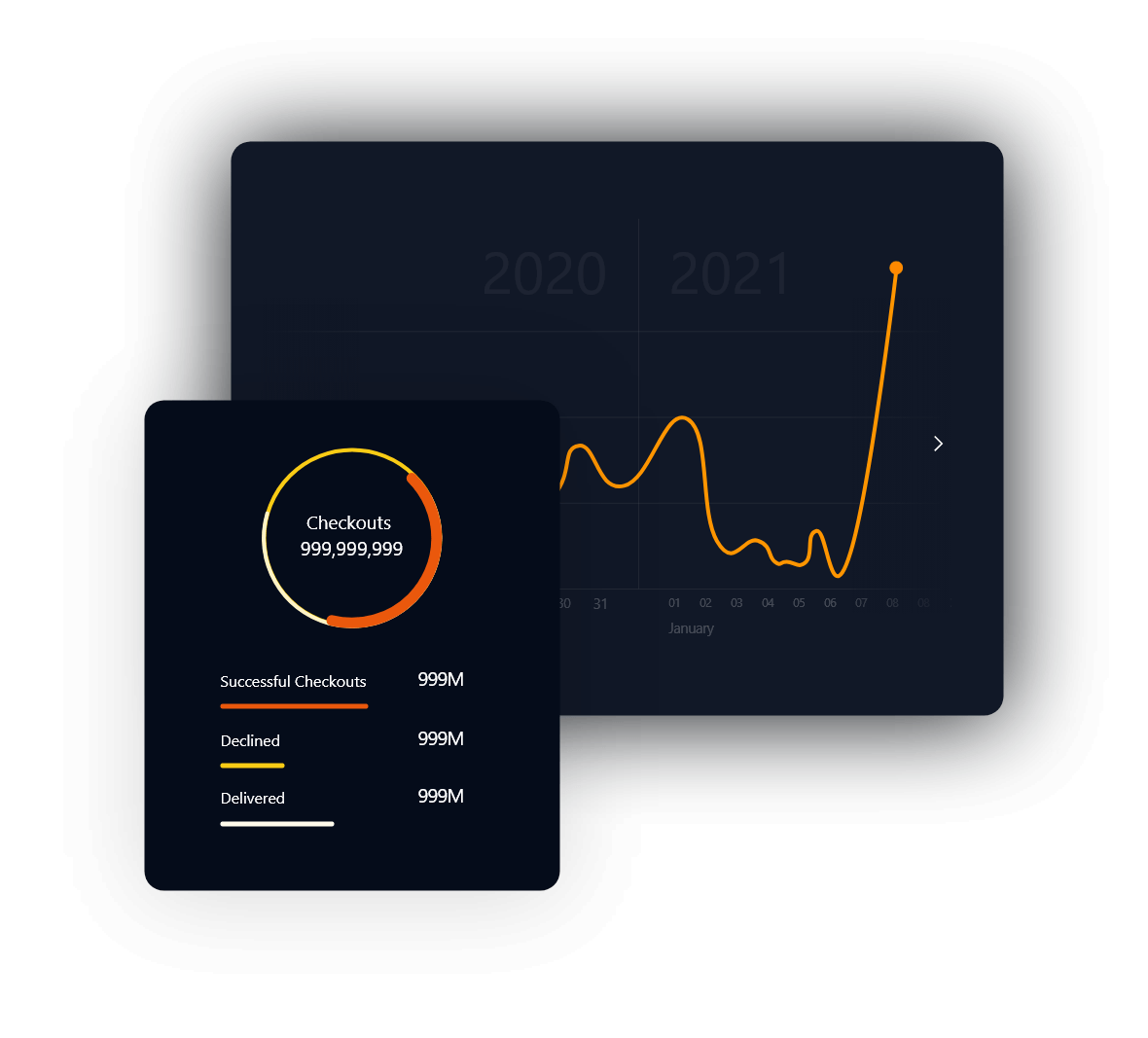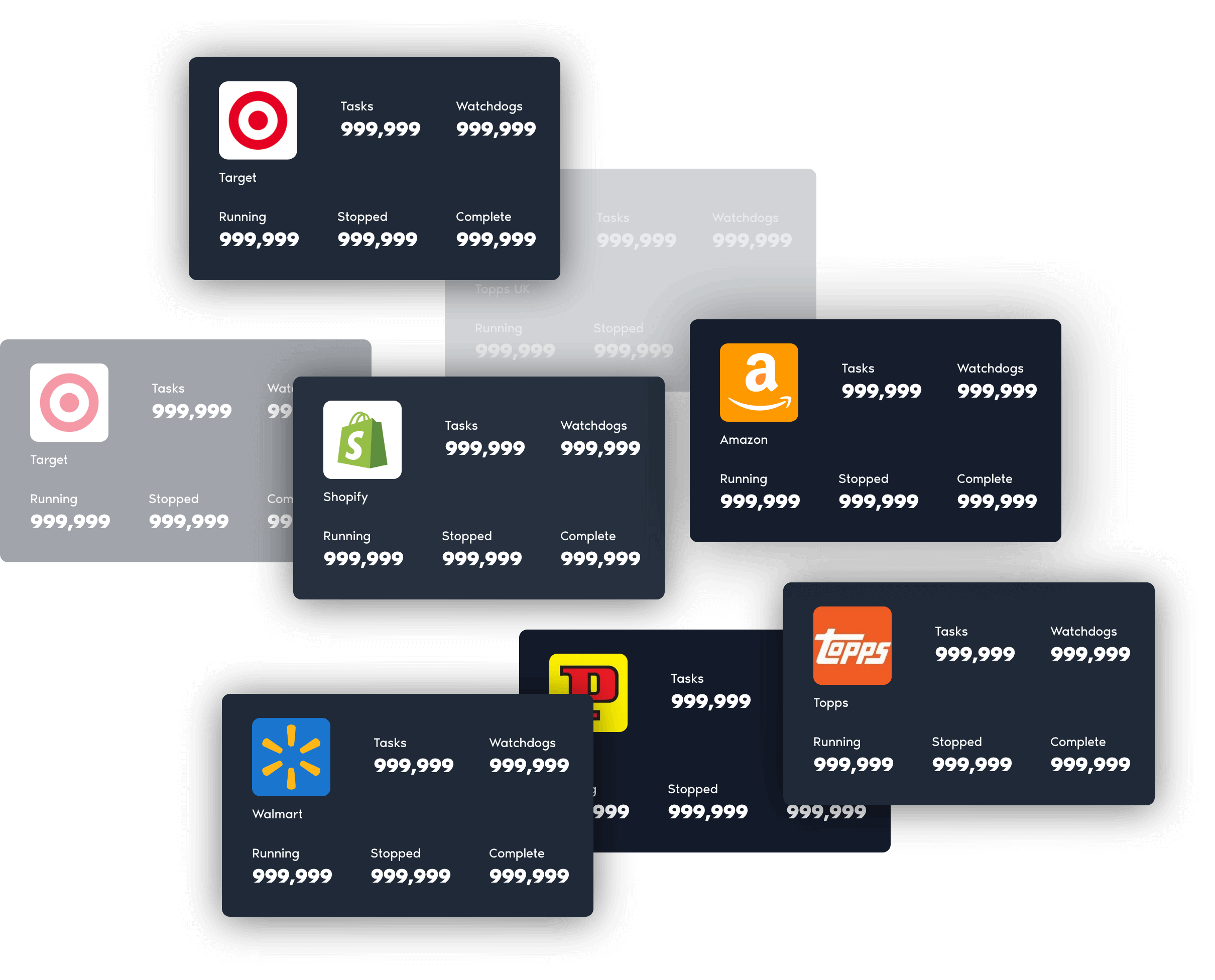 Let Shikari Go To Work
Shikari's cutting-edge systems will monitor for your selected products and automatically checkout on your behalf.
Enjoy Your Purchase
Shikari will notify you of a successful purchase and automatically track and update you on your order and shipment for a stress-free purchasing experience.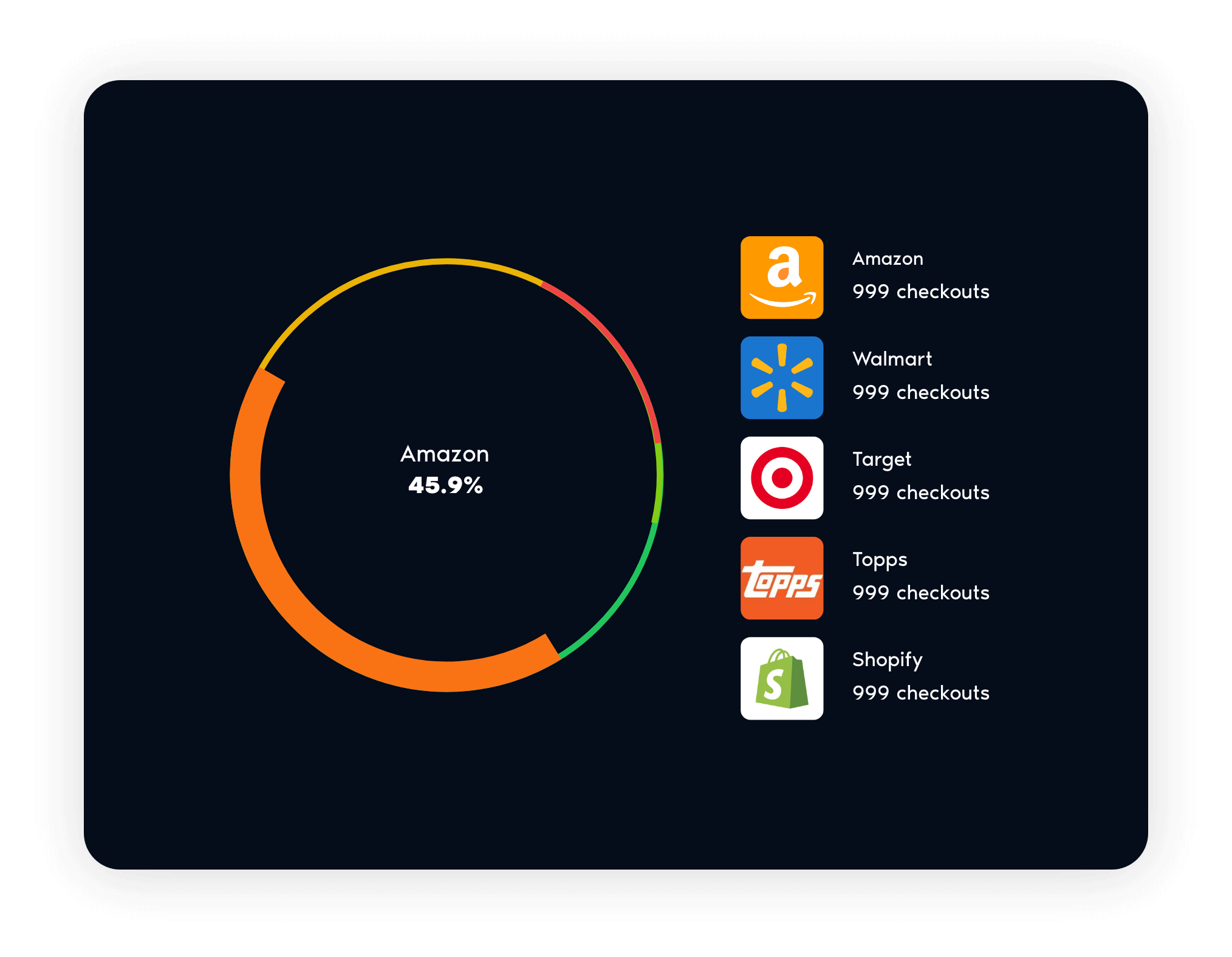 Platform for everyone
Shikari offers solutions for both consumers and businesses so whether you're restocking your kitchen or your business's warehouse, you can expect a seamless purchasing experience.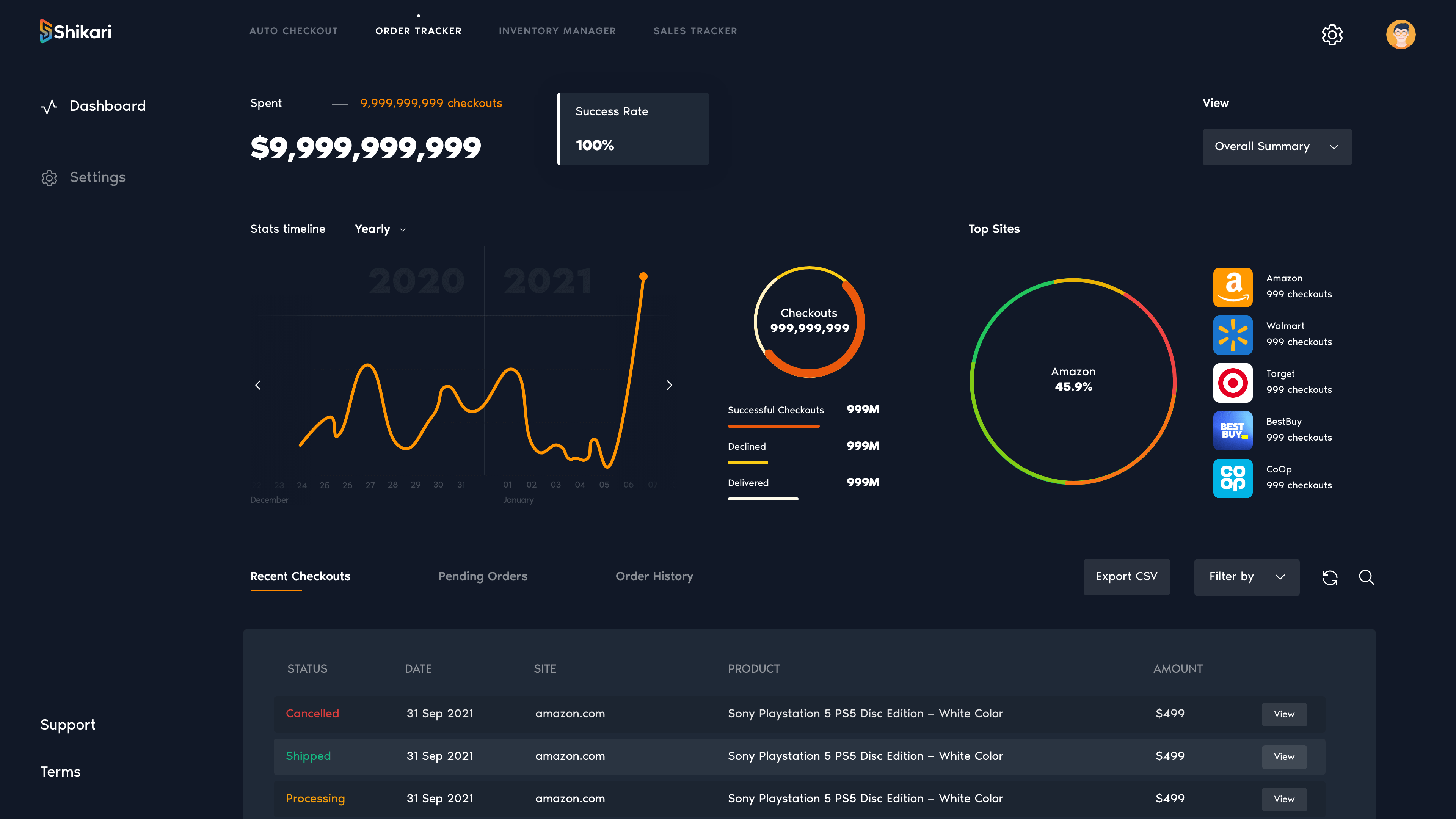 Stay Updated
Join our newsletter to stay updated on the Shikari license key restocks, the hottest products dropping and upcoming features to the Shikari platform.
Frequently Asked Questions